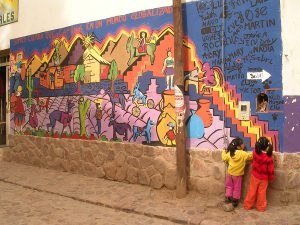 10 step guide to Latin America
So, you have decided to pack your bags and head for the exotic locations in Latin America. It is indeed a great choice, a great travel destination. But before you buckle your boots and step out of the door, here are ten essential things that can make your South American sojourn the perfect holiday.
The Ten Commandments
Think of these guidelines as the Ten Commandments.
You should learn SpanishOr at least familiarize yourself with the common phrases. Spanish is one of the most common languages spoken in the continent. Knowing it will not only make your travels easier, it may also help you strike a friendship or two. If you don't want to carry a dictionary around, learning from language apps on your phone can be a good idea.
You should make a scheduleHaving a rough travel schedule in a diverse continent like Latin America is essential. This helps you to focus on the things you want to do and the sights you want to see.
You should choose a type of accommodationAccommodation is an important aspect of travel. Know the kind of places you want to stay in, and book them in advance. If you have a limited budget, good alternatives to expensive hotels can be hostels, couch surfing or airbnb.
You should have a budgetPerhaps one of the most important factors. You don't want to be running out of money in a foreign country.
You should take insuranceSome may think it is lame, but travel insurance can be real handy if you were to lose money or other valuables.
You should take the necessary vaccinationsSome parts of Latin America are red zones when it comes to communicable diseases. Check with your local healthcare facility which vaccinations are required before you travel.
You should take a medicine kitA new place may not agree with your health. Carry the basic medicines required for upset stomachs and fever. If you need to talk to a doctor straight away, you can use Kry and video chat with a doctor from your phone and get advice about what to do.
You should do your researchThis goes without saying. Research the places you want to visit, especially the geographical and weather conditions.
You should experience more and see lessDon't try and cover four countries in three days. Instead plan to see less but experience more.
You should be safeYour safety is top priority. Try and avoid places that are of high risk.